28 Fun and Creative Back to School Crafts and Activities for Kids of All Ages: Start the School Year Off Right!
Last updated on August 24th, 2023 at 11:20 pm
I cannot believe summer is winding down. I know transitioning back to school can be challenging for kiddos and parents alike!
So today, I wanted to share some of my favorite back to school crafts and activities that will make heading back feel a little easier and a lot more fun.
In this post, I'll give step-by-step craft tutorials, first day of school photo ideas, classroom gift inspo, and more tips to set your kids up for success. You'll find activities for kids of all ages – preschool through high school!
My hope is you and your kiddos feel excited, not anxious, about the new school year. Let's make some magical back to school memories together!
Back To School Crafts
Back to school time can feel daunting for kiddos with all the changes ahead. That's why I love using crafting to pump up excitement, ease anxiety, and turn the back to school rush into a creative adventure!
Candy Pencils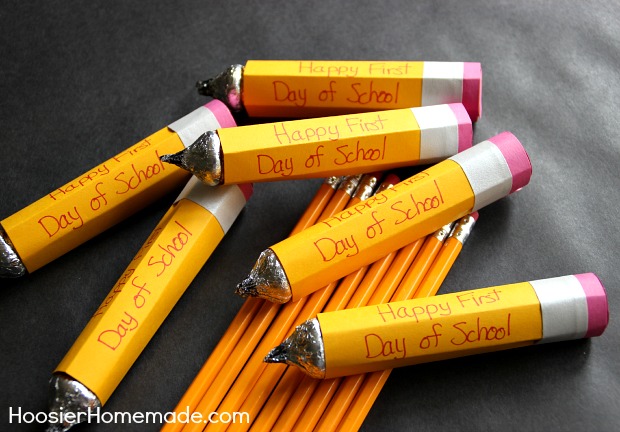 Back to School Photo Frame
Pipe Cleaner Pencil Topper
3D Paper Apple Book Craft
Back to School Clipart
Back to School Backpack
We're Going Back to School
School Stuff
Back to School Border
Back to School Clipart
Back to School Coloring Pages
Coloring pages are such a fun way to get kids excited for back to school! With so many cute pages available, you can print off unique designs for each grade level.
Have an incoming preschooler? Pick pages with school buses, ABCs, and classroom scenes. Your kindergartener or elementary school kid will love coloring brand new outfits, supplies, and "first day of school" signs. Middle and high schoolers will appreciate trendy planners, locker decor, and motivational quotes.
School Supplies
First Day of School Coloring
Back to School Bag
Back To School Word Search
Easy Back to School Word Search
Medium Back to School Word Search
Hard Back to School Word Search
Back To School Cookies
What better way to sweeten the back to school transition than decorating cookies together? Let those creative juices flow as you mix up some sugar cookie dough or slice and bake rolls.
Pull out the sprinkles, icing and toppers so your kiddos can design cookies that look like school buses, apples, lockers – you name it! They can spell out their grade level or teacher's name. Mini chocolate chips make great school supplies.
Cookie decorating is a delicious way to get your kids feeling "school spirited." Display their edible art to keep the excitement going. And don't forget to package some up as first day of school gifts for teachers!
Back to School Sugar Cookies
Taste of Home
Taste of Home has a whole list dedicated to different cookies. While they don't have the icing like the ones above, they are some delicious looking cookies!
Back to School Sugar Cookies
How to Pack a School Lunch
As much as I want to send my kiddos off with nutritious fuel for their day, trying to throw together lunches amidst the morning madness is no fun. Especially when those picky eaters start rejecting what I pack!
HUGE tip. Get them to help you pack it and they are so much more likely to devour it! Use this guide to help get a balanced meal.
Back to School Lunch Ideas
I know packing nutritious lunches they'll actually eat can be tricky. But sending them off with a delicious, balanced meal helps set them up for a successful day.
Think easy but fun lunchbox notes, bento box inspiration, grab 'n go snacks, and yummy make-ahead meals.
You'll discover ideas that make lunch packing a breeze, even amidst the morning rush. I'm all about nourishing our kiddos while saving busy mamas time and sanity! You've got this. Now let's get your school lunch game on point
Taste of Home Lunch Ideas
Taste of Home is coming in again with a great list of tasty back to school lunches. These peanut butter apple sammies look delicious!
Back to School Bento Boxes
Back to School Meal Prep
How to Organize a Backpack
Back to School Printables
Here's an easy back to school craft that requires just paper, printer ink, and creativity – printables!
Between school forms, class schedules, calendars, and worksheets, our printers are already working overtime. So take a break and print some just-for-fun back to school printables!
I'll share links to my fave printable activities, decorations, and games that get kids pumped up for the new year. We're talking cute locker nameplates, quiz games, motivational wall art, coordinating folders – anything you can dream up.
I love that custom printables allow kids to flex their creativity while getting organized. Display them around the house so their hard work is on display! Don't forget to print yourself a personalized school year planner. Let those printers keep buzzing with crafts that make back to school a breeze.
Canva Name Tag Templates
If you've never used Canva before, prepare to have your mind blown! This is such an easy tool to design all kinds of projects. From name tags to power points, you can do it all! And most of it is free!
First Day of School Chalk Board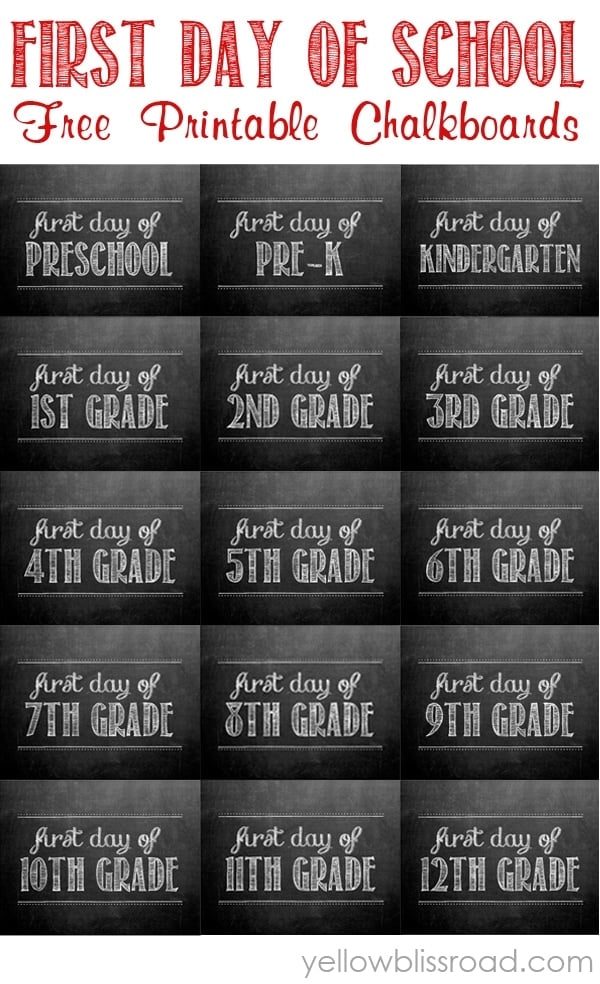 Disney Lunch Notes
First Day of School Printables
School Memories Printables
I hope you've found some inspiration to help ease your little ones back into school!