Best Diapers 2022 | Plus Diaper Buying Guide
Diapers are not a luxury but a necessity nowadays. A new parent spends a lot of time and money to figure out the best diapers brand that suits their baby and pocket. It not only happens one time. You may feel the need to change the diaper brand as the child grows. Your child will need a diaper until she is fully potty trained.
My story:
When I had my daughter, I was totally unaware of the diaper brands. I started using the most famous brand available on market, but soon I realized that this brand is creating a huge mess with our budget. Although I had no issue with the diaper quality the issue was the price.
Then I started looking for new diaper brands. I was considering the price, so I immediately switched to a very low price brand and immediately regretted it. Lots of leakages and rashes were the result.
I tried many brands and I found a budget-friendly and good quality diaper brand. I used this brand for almost a few months but when I had to switch to a larger size, I found out that I need to look for a new one. The struggle started again but I found a new brand that was also budget-friendly and it suited my daughter.
So you see! There is a lot of struggle to find a suitable diaper brand and you will need to find one again and again, As per your budget and your child's needs.
Please note that this article contains affiliate links. Please see my full disclosure at the bottom of the page.
---
In this Article:
---
Types of diapers:
There are two most common types of diapers: disposable diapers and cloth diapers.
Clothe diapers are made up of natural materials, for example, cotton, etc. They are available in different forms such as foldable, fitted, shaped, or tied up.
Cloth diapers are reusable and you can wash them just like other clothes. They are also pocket-friendly, but a lot of accidents may happen, You have to change them with every pee.
You will have to spend a lot of energy on changing them and keep an eye on the child. (Get some good cloth diapers on Amazon.)
Disposable diapers are made up of absorbent materials, which make them efficient and comfortable too.
Disposable diapers are for one-time use only. They may absorb a lot of wetness and the chances of leakages are very less.
These diapers are the most common types of diapers available in the market.
In this article, we will discuss disposable diapers only because most people reading this article must be looking for information about disposable diapers.
---
Factors to consider while choosing a diaper brand?
There are so many things to consider while choosing any new diaper brand, such as your child's age & skin type, your budget, how many times a diaper needs to be changed, and even the availability of the brand (you don't want to hear "out of stock" kinda word so often).
These are some most important things you need to consider:
Brand worth
1- Trustworthiness:
The brand you are choosing should be enough trustworthy and must have a good market position.
This is because the companies with a good brand worth have had applied a lot of researches and efforts to their product.
So the diapers of such brand must be having enough quality backed by proper research.
2- Availability:
The brand you choose must be easily available in your area, if the company you choose is enough trustworthy but their product is not always available in your area, you will definitely face problem to get it on time.
Your child's needs
3- Age of the child:
Age is a very important factor to consider a diaper because no baby lives in the same type of clothes for a long time.
Detachable diapers are a good choice for newborns because they can't open them.
For the toddlers, you should choose pull-ups or pant-type diapers so they feel easy. Toddlers can detach the detachable diapers easily.
4- Weight of the child:
You better check your child's exact weight before going to choose a diaper brand, because every brand size varies.
For example, If a 1-year-old baby weighs 20 pounds, Size 1 of brand A will be fit for him/her while size 2 of Brand B. So you must check your baby's weight and check it for every diaper brand you are considering.
5- Skin type:
The skin type of every baby is different.
If your baby's skin is more sensitive (gets rashes and allergies quite often) then you have been much more careful about the diaper's choice. Check for the allergies your child might have.
6- Comfort of the baby:
Every child has a different benchmark of comfort. You have to keep the comfort level of your child in consideration.
7- Bathroom habits:
Consider your child's bathroom habits. If your baby drinks more water then you have to choose a diaper with more absorbency power.
Budget
8- Price per Diaper:
You have to consider the price per diaper, instead of a diaper bag price because different brands have different numbers of diapers so there's no point in comparing prices of the diaper packs.
Remember that, the price per diaper varies with the pack size.
9- How often the diaper needs to be changed:
If per diaper price of brand A is less than the per diaper price of brand B. But brand A diaper needs to be changed more often because it is less absorbent, there is no point to choose Brand A because it will cost you even more.
Diaper features
10- Absorbency:
The diaper you choose must have good absorbency so that you don't have to change quite often.
11- Wetness Indicator:
A wetness indicator is a great way to check if the diaper is filled or not. It's just a lifesaver, I never considered any diaper without a wetness indicator.
12- Softness and Flexability:
If the diaper is not soft and flexible enough then the child is more likely to get a skin rash more often. Even if your child's skin is not very sensitive.
13- Scented or Non-Scented:
Many diapers that are available in the market are scented.
If your child's skin is not too sensitive then you can choose a scented one. If the skin is sensitive then choose a non-scented one.
14- Easy to change:
The diaper should be easy to change so that the grand parents or the nanny can also handle too.
15- Eco-friendly:
There are so many diaper brands that claim to be eco-friendly but the reality is that no diaper brand is actually eco-friendly. So don't fall for this claim.
---
How to choose the best diaper?
There are so many points that are to be considered while choosing a diaper brand but the fact is you cannot evaluate some features without actually trying a diaper brand. So, the best way is the "hit & trial" method. Use some of the diapers by yourself, make a list of features and note down the availability or unavailability of the given feature of a given brand.
You must try some of the diaper brand to actually choose a good one.
But how many brands will you try? You will buy a new pack to try a brand and if you don't like it then you will have to finish the pack first. Even if you liked that brand and you still want to try out a new one, you will have to finish the pack first.
There is a very good solution to this problem. Read Along!
Diaper sampler Packs
A brand called Diaper Dabbler offers a unique product. They provide sample packs of so many diaper brands. This is just a great idea and it becomes one of the best gifts for new moms. Diaper Dabbler solves your problem.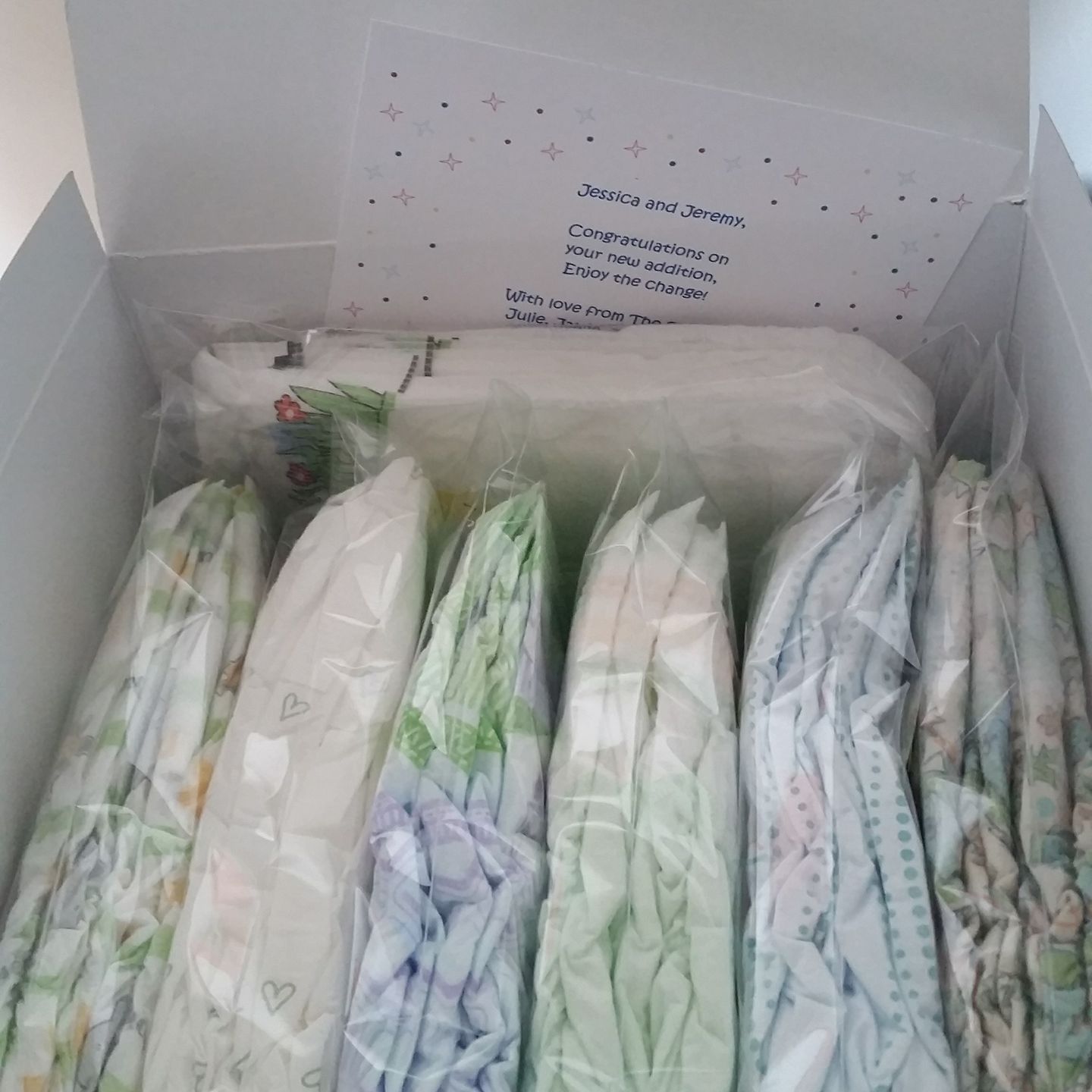 Why you should try Diaper Dabbler?

Of course! no one wants to try full diaper packs, instead, everyone loves to try out some samples before actually buying a new pack. Let's check some pros and cons of the diaper dabbler.
Pros:
1- They offer a good variety of diaper brands:
Diaper dabbler offers up to 17 types of diaper sample packs and up to 13 different brands.
ABBY&FINN
Bambo Nature
Babyganics
Earth & Eden
Earth's Best
ECO by Naty
Huggies Little Snugglers
Huggies Snug & Dry
Kirkland Signature Supreme Costco brand
Luvs
Mama Bear Amazon brand
Pampers Pure Protection
Pampers Baby Dry
Parent's Choice Walmart brand
Seventh Generation
Pampers Swaddlers
Up & Up Target brand
2- They offer so many diaper sizes:
The company offers a great variety of sizes.
From newborn size to size 3, you can choose what suits you. you can also choose a multi-size sample pack.
The suitable baby weight is also mentioned with the size.
3- You can build your own custom variety pack:
The best thing is you don't have to buy pre-made sample packs, you can build custom variety packs with the diapers you want to try.
You just have to choose your size first then add all the diaper brand samples you want to try.
4- They offer a Free Shipping:
Diaper Dabbler offers free shipping with an order of $35 or above. For orders below this price, you have to pay a fixed $6 shipping charge. (this information may change over time.)
5- Gift packaging:
If you are considering diaper dabbler as a gift to someone. You can add a gift wrapping in your order. Isn't this awesome?
6- Diaper Rating Chart included:
It is quite difficult to remember which diaper brand was good and which one caused problems.
Diaper dabbler offers a great rating chart like below. You can download it from their website but every sample packs contain a rating chart for you.
7- Eco-friendly:
Diaper dabbler packs contain sample packs of 3 diapers of each brand. 3 diapers of one brand are packed in one bag which are biodegradable plant-based cello bags.
8- You can add in to your baby registry:
Diaper dabbler allows you to add their product in baby registry. You can check out the process and available baby registeries here.
Cons:
1- Only available in the USA:
Diaper Dabbler is only available in USA.
Even if you already chose a diaper brand and satisfied with it, still you should try out new brands, maybe you can find even better and budget-friendly. Try Diaper Dabbler now.
---
How to save as much money as possible?
You need a good part of your budget for the diapers but you should not spend this amount blindly. I would try my best to save as much as possible.
Here are some possible ways to save some money:
1- Get some diaper samples before buying packs:
One diaper brand which suits one child may not suit the other. You shouldn't buy a full pack before trying out a good amount of samples.
By checking out the samples, you will save tons of money and time too. Get diaper dabbler diaper variety packs here.
2- Keep an eye on sales:
Don't miss out sales. You can subscribe for different brand's newsletters to get latest updates on sales.
3- Always buy in Bulk:
When you will order in bulk, you will save lots of money because of the discounts offered on larger packs.
4- Go for diaper subscriptions:
Diaper subscriptions are a great way to save money on diapers. Choose your brand and subscribe for their program.
You can also go for Amazon family subscription to get 20% off on diapers.
5- Keep gathering coupons:
Whenever you see any coupon, save it. They help a lot in saving money.
6- Compare per diaper price:
Keep an eye on the diaper price, but remember that comparing pack price is pointless.
You should compare per diaper price to have a realistic comparison.
7- Join reward systems:
Joining a diaper reward system will not directly save you money, but you can get some free stuff on diaper purchases so you are indirectly saving money. Like pampers reward system.
---
5 Best Diaper Brands:
Here you can find the best diaper brands available in the market.
1- Pampers Swaddlers:
Pampers Swaddlers are by far the most used diapers because of their price and quality balance. Swaddlers are very absorbent and hydrating as well. These are great for sensitive skin.
Pros

Cons

Not so expensive
May contain fragrance, latex, and chlorine
Super absorbent
More absorbent diapers are out there
Hypoallergenic
Wetness indicator
Lightweight
Pampers offers a reward system too
Wide range of sizes,
(preemie – size 7)
---
2- The Honest Company Diapers
| Pros | Cons |
| --- | --- |
| cloud-like comfort | not available in preemie size |
| Advanced leakage protection | Not available in size 7 |
| Stylish Prints | Little bit expensive |
| Suitable for sensitive skin | |
| Does not contain fragrance, latex, and chlorine | |
| Belly button cutouts for newborns | |
| Poo pockets for toddlers | |
---
3- Huggies little Movers
Pros

Cons

Available in preemie size
Not available in size 7
Fragrance-free, lotion-free, paraben-free,
and free of elemental chlorine
Little bit expensive
up to 12 hours of protection
No stylish prints
Wetness indicator
umbilical cord cut for newborns
---
4- Luvs Diapers
| Pros | Cons |
| --- | --- |
| Triple leak guard protection | No cute designs |
| Very Budger Friendly | Not available in size 7 |
| 45 days Money back guarantee | may contain fragrance or chlorine |
| Up to 12 hours of protection | May not be enough soft |
| Helpful wetness indicator | |
| latex and paraben-free | |
---
5- Hello-Bello Diapers
| Pros | Cons |
| --- | --- |
| Very absorbent & stretchable | Not available in preemie and size 7. |
| offer cost-cutting bundle | may not have a wetness indicator |
| No fragrance, latex, or chlorine | |
| Adorable designs | |
| offer a very good subscription | |
---
Best Swimming diapers: Huggies Little Swimmers Swim Diapers
Best overnight Diapers: Huggies Overnites Nighttime Diapers
---
So, these were the most popular diaper brands mentioned along with the pros and cons. You can choose your brand but it's better to check out some diaper dabbler sample packs.
---
More of your Interest:
Find out my latest blog posts here